Ireland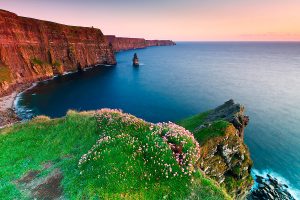 Geographical location: in Western Europe, there is an island that is washed from one side by the Irish sea, and from the other side by the Atlantic ocean, it is called Ireland, and the highest point is mount Carrauntoohil.
Climate: the weather in Ireland is Maritime And changeable, very mild it contributes to the study of English and the ability to communicate with the local population.
Irish Population: indigenous mostly Celts, have long been known about the friendliness and charisma of a good people.
Ireland has preserved Celtic legends, authentic traditions, multifaceted history and medieval culture interspersed with modernity. Irish dance is known all over the world as the cultural heritage of Ireland, the legendary Patrick's day, Irish whiskey and Irish coffee.
There is a legend that in Ireland there are elves who hide gold, if a person meets an elf and finds gold, the elf will fulfill any three desires. Crowds of tourists every year looking for gold in the meadows of pristine and beautiful nature with lakes and rivers of Ireland.
The official language of Ireland is English and Irish.
In Ireland, the economy has its own name, "the Celtic tiger", which it received due to rapid growth.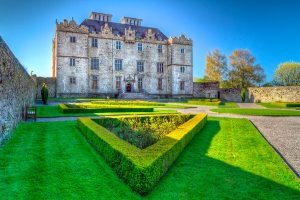 Ireland has been under British control for a very long time. Studying in Ireland involves learning a language on the territory of a native speaker of traditional English. Endless conversations with students from different countries will help you learn English faster.
English language Courses will help to prepare for entrance exams and to restore knowledge gaps. Learn English in an atmosphere of antiquity and mystery.
it is cheaper to get a work visa to Ireland than to the UK. Also, Ireland has made great progress in advanced information technologies, you will enjoy new teaching methods and will be able to apply knowledge in practice.
You can both study and work in Ireland and enjoy life. After all, Ireland has preserved the architectural heritage of the Paleolithic era, as well as Celtic fortresses, which date back to the bronze age.
Ireland is a country that has preserved its heritage since the IX – X century. The oldest literature in Europe is Irish literature Dating back to the V century.
Fabulous Irish-style training awaits you in a Medieval country that has retained its Celtic origins